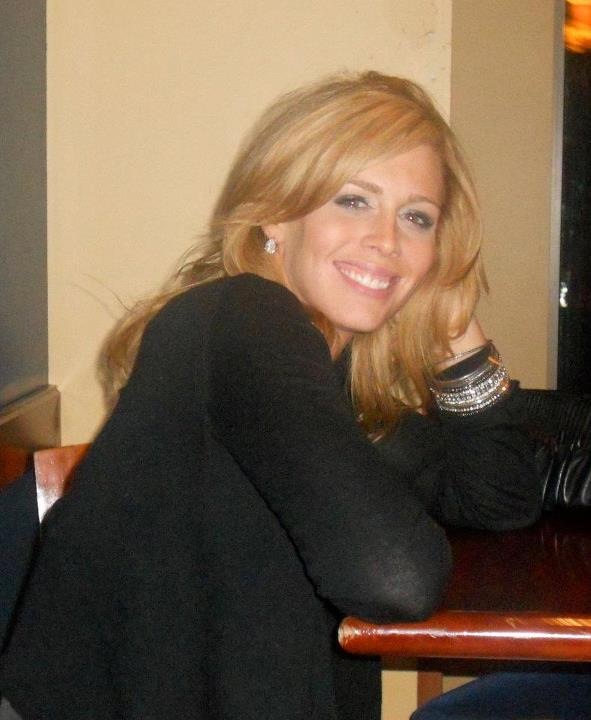 About Katie Castaldi
Katie Castaldi was an extraordinary young woman. Although she was only 31 years old, through dedication and hard work Katie became a successful Master Hair Stylist and Image Consultant over the past 15 years. She worked for Ultimate Image, a hair salon and spa in Jeffersonville, PA. She was a 2000 graduate of Downingtown Senior High School and the Center for Arts and Technology School of Cosmetology. She went on to receive a bachelor's degree in communications from Temple University in 2005. She was a diligent person who lived by the motto, "Work hard, play hard." She was always spending quality time with her family and friends….and Capone (her dog). Even doing all their haircuts and stylings, including Capones. Katie was known for her smile that could light up a room, and personality and essence that just drew you in. Katie was outgoing, radiant, and extremely loving person who touched the lives of all those that met her.
On March 4, 2014 Katie passed away in a tragic car accident on the Route 30 bypass near Reeceville Road, in Chester County Pennsylvania.
On March 13, 2014 friends of Katie created a Facebook page to organize an Annual Co-Ed (Slow Pitch) Softball Tournament and Fundraiser to be held in May at the Downingtown Little League ballfields in Memory of Katie. And thanks to Erin Davis Tuohey, for coming up with the name STRIKEOUTS FOR KATIE.
STRIKEOUTS FOR KATIE proceeds will be distributed by the Castaldi/Yablonski families.  We are building dugouts for Downingtown West High School girls softball league. A percentage will be donated for a Scholarship(s) at Technical College High School Brandywine for Cosmetology in Katie Castaldi' name (Katie's Kurls), Children with Hair loss, Batts for Matt, and the Downingtown Little League among other local area charities. As well as any expenses for the Tournament. Any remaining proceeds will be used toward next year's Tournament and Scholarship.
Katie's favorite quote "If you build it they will come"! Let's build this!
We encourage you to join & like us on Facebook
www.facebook.com/STRIKEOUTSFORKATIE
Any questions, please email Lisa Yablonski at STRIKEOUTSFORKATIE@yahoo.com
From the bottoms of our hearts we thank you for any help you can provide to help keep Katie's memory alive through this Annual Softball Tournament and Scholarship program. Our Mission is to help and serve others in our community.  Thank you for your thoughts and prayers through these troublesome times.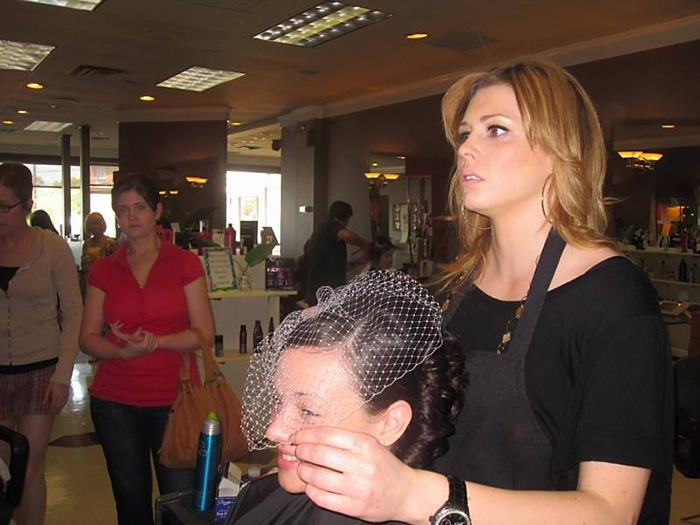 Katie the Master Stylist
Katie had been in the business and a member of Ultimate Image Salon & Spa for 14 years. Katie had a passion for hair starting at a young age. Pursuing that passion led to completing cosmetology school during high school. She then furthered her education with a Bachelors Degree in communications and a minor in business. With this strived her passion for the industry, giving her the skills and knowledge to help further her career in the beauty industry.
Throughout her career she had continued her education regularly studying with her in-salon training and around the country under the best. Such as Global Redken Artists Sam Villa, Kris Sortie, Chris Baran and Patrick Fitzwater just to name a few. She along with her team most recently studied in Las Vegas for Redken's Symposium, an educational seminar learning the latest cutting edge trends such as coloring techniques, curly and texture techniques and business building skills. As a master stylist at Ultimate Image, Katie would also educate fellow stylists under our associate program. Katie specialized in coloring and color techniques, cutting and precision cutting, Brazilian Keratin Treatments, Straightening and Special Occasion Hair and Makeup. She loved making a bride feel beautiful on such a special Day!
She took pride in listening, and respecting her client's wishes and needs and believed in giving the best customer service and experience.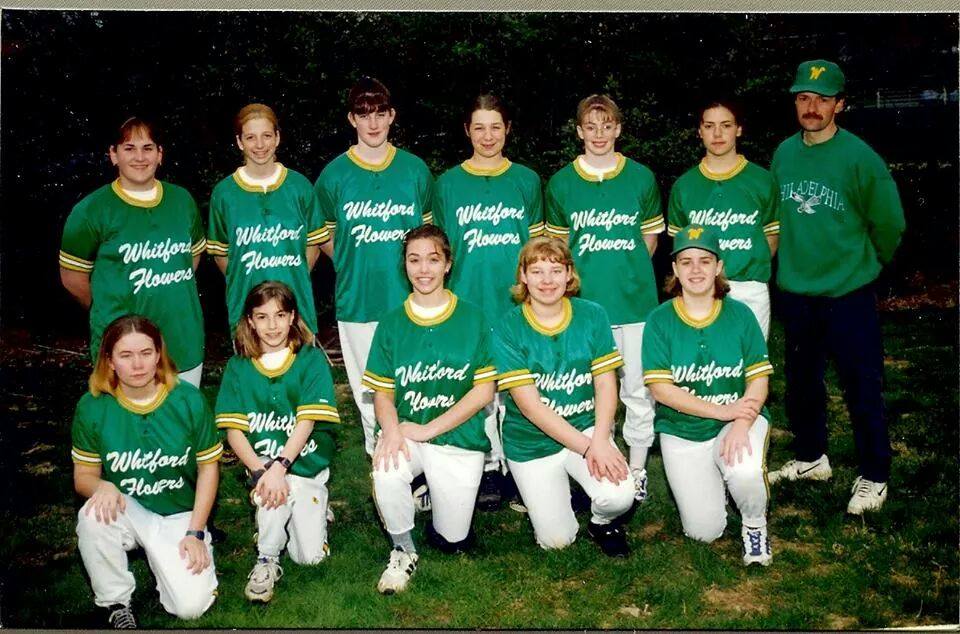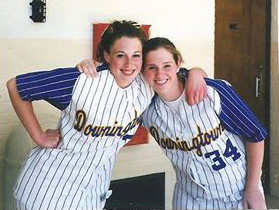 Katie the Athlete
Katie played softball starting at age six and cheerleading. Katie played both sports all through little league, high school, and college. Katie was an awesome softball pitcher and cheerleader. Katie could play any position; she just wanted to play the game she loved. Katie was a loyal friend and teammate on and off the field, who believed in sportsmanship and professionalism no matter the circumstances. She worked tirelessly at honing her skills and perfecting her craft, while at the same time keeping a smile on her face supporting and encouraging her teammates. Katie loved softball, she loved cheerleading, her teammates, and playing.
Katie had two sides dirt and bling. If she wasn't dirty something was wrong and then you could blink an eye and she would be ready to go to the dance. Katie's favorite baseball team is the Philadelphia Phillies. She was a die-hard fan in good times and bad.
Mia Hamm's quote below says it all about Katie. Play for her, play for the game, and play just to have fun!
Here are a few of her favorite quotes: 
Mia Hamm: Somewhere behind the athlete you've become and the hours of practice and the coaches who have pushed you is a little girl who fell in love with the game and never looked back… play for her.
A League of Their Own: Jimmy Dugan: There's no crying in baseball! Field of Dreams
"Shoeless" Joe Jackson: If you build it, he will come!